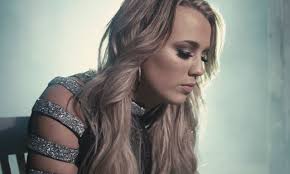 I Hope by Gabby Barrett is on fire. It's a song that has taken a life of its own.
So Gabby finished 3rd on the 16th season of American Idol. The show for the most part that has lost its luster. After idol she independently released the song "I Hope" in 2018. At this point, artist generally fade away, but not Gabby. A year later she signed with Warner Music Nashville after she performed the song as guest performer on American Idol 17th season.
Good move by the label. A year later, the song topped the country charts.
Then she released a new version of song that features Charlie Puth and the song landed on Billboard's Hot 100. It's the first time Charlie landed on country radio as well.
Why is it a big multi format hit? Because it's one of the few songs today where the words perfectly connect with the music. And it's a cheat song. You cheated on me, and I hope you fall off the earth. Who never felt that? We all did, it's a universal theme. Songs with attitude and intensity also do quite well if the artist can pull it off and Gabby did. The track you hear on the radio has the original vocals she cut on the demo. It's one and done. When artists recut vocals, it loses intensity. Any producer will tell you this.
Now the song landed on Billboard's Hot 100 in August and is climbing up the top 40 charts. I won't be surprised if the track grabs the #1 spot.
Let's see if radio comes around and takes more chances. The biggest songs this year don't fit neatly into a format. Lewis Capaldi's two number one songs are down tempo tear jerkers. Not great for formatting, but that's what people want to hear. Give people what they want and change with the times.