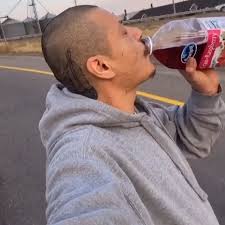 Ocean Spray partners with TikTok for a marketing campaign. Ocean Spray is owned by 700 farmer families. The Juice company targets 30 and 45 young-at-heart people.
They used a 37-year-old Idaho potato-farm laborer Nathan Apodaca long boarding to work while chugging Ocean Spray juice and lip-syncing to Fleetwood Mac's "Dreams". The video has garnered millions of views on TikTok, the new go to place for a company wanting to advertise a product.
TikTok spent $1b last year advertising in the USA, nearly 3 million a day. Companies like Ocean Spray are finally advertising on TikTok.
So they use Fleetwood Mac's Dreams in the video, perfect timing with the new release of Steve Nicks track "Show Them The Way". The song shot up the charts. Google search "Fleetwood Mac's Dream and Ocean Spray" and you'll see the press machine at work.
The company followed up with a Dreams/Ocean Spray TikTok challenge – having the TikTok community lipsync "Dreams" while chugging Ocean Spray.
But here is the deal. Ocean's Spray marketing campaign is good for music. It's free promotion for Fleetwood Mac. Millions are introduced to a classic song they may never heard of. To bad Fleetwood Mac can't tour, but as mentioned before, Stevie Nicks has a new song out.