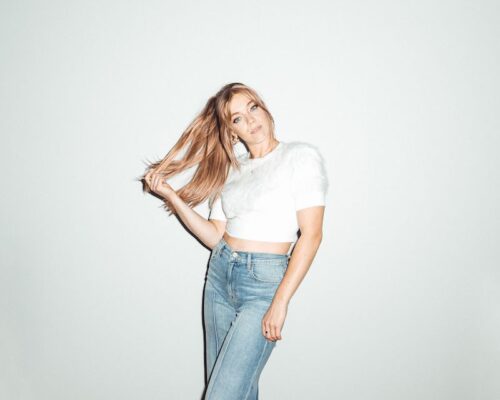 UK's Becky Hill released her new single and video "Space". The track comes off her debut studio album out on March 19, 2021. She definitely has that big powerhouse vocal which you don't hear too much today. It's all about the Eilish whisper right now. The 26 year old made a name for herself after a good run on the UK's Voice in 2012, but not a household name.  TV's talent shows don't produce stars but she started writing songs for other artists and had her in hand in many dance floor fillers.
She signed to Polydor in 2017 and scored her first hit single 'Better Off Without You'. I like Becky because she's isn't about being the queen of social media. It's all about performance and the vocal.
"I enjoy writing music, I enjoy performing, but I've always felt like it's quite a nasty environment – social media, generally." says Becky.
And Becky admitted, "Yeah, no I can't do TikTok challenges!"
"And if I had it my way, I would never look at TikTok. It would never be invented! But here we are."