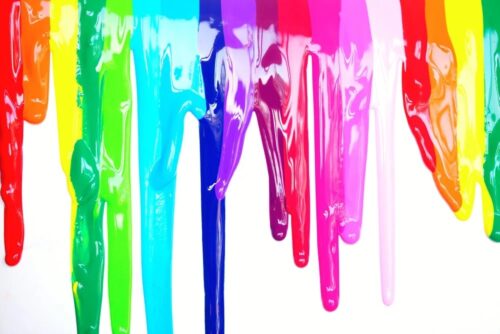 Have you ever asked yourself how a mediocre artist made it? Some are better salesmen and promoters than they are artists.
Artists must be 100% true to themselves. Don't expect loyalty when you can't provide honesty.
Artists don't structure their lives around the opinions of others and aren't swayed by social feedback. Kanye will buy Universal Music Group and he doesn't care what you say. He will run for president and doesn't care if you think he is suffering from neurosis.
Artists don't mind not knowing what the future holds.
Artists can laugh at themselves when they make mistakes. Adele stopped singing during her Grammy performance after realizing she was off-key. "I'm sorry, I can't mess this up for him [George]". The crowd cheered her on and she ended up receiving a standing ovation.
Artists build long lasting relationships with a few people instead of superficial friendships with many people.
Artists live in the moment instead of sticking to a routine.
Art and creativity is a process, not an endgame.
Musicians must make music, artists must paint, poets must write if they are ultimately at peace with themselves.
Artists let their true self emerge.
Artist make honest statements daring to be different, unpopular, and nonconforming.
Some of the most iconic artists and figures are neurotic and manic. It's channeled in their work,
There are amazing singers who will never pick up a microphone, and songwriters that will never write down their thoughts, and painters that will never paint. It's heartbreaking.
It saddens me that there are amazing artists who do nothing and are content watching mediocre artists clog up playlists and perform at award ceremonies.
Artists who try to get rich quick end up going broke instead.
Artist aren't just looking to make a good living, they're looking to make a statement.
It's nice to have one hit song, it's better to have two hits. Just ask Lewis Capaldi who called himself the one hit wonder. Now he has to live with having two mega hits.
Artist learn to shut out the noise of the world.