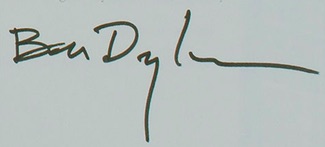 Bob Dylan sells his songwriting catalog to Universal Music, the largest acquisition ever of a single act's publishing rights. The price of purchase is estimated at $300M.
Why did Dylan sell his catalog? For many reasons, but the biggest reason right now is the pandemic. Artists can't tour and publishing deal prices are at historic highs.
Fleetwood Mac's Stevie Nicks sold a majority stake in her publishing catalog, which valued it at $100 million. What does this mean for Bob Dylan? He can no longer benefit financially from the use of the songs. Universal Music Publishing Group is the now the beneficiary of all future earnings. Representing Mr. Dylan's work "is both a privilege and a responsibility," said Universal Music Publishing Group chief Jody Gerson.
Dylan has sold more than 125 million records globally.