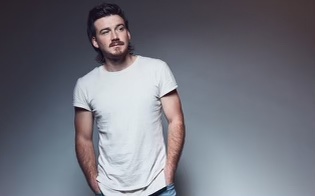 Do you know rising music country star Morgan Wallen? He's the hottest artist in country. I should say WAS the hottest. He's been dropped by his label after a drunken racial slur he soon regretted.
That's right. He's been dropped by country music radio, playlists, and his label Big Loud Records.
buy viagra super active online https://viagra4pleasurerx.com/viagra_super_active.html no prescription
Big Loud Records, The Nashville-based label in conjunction with Republic Records said:
"In wake of recent events, Big Loud Records has made the decision to suspend Morgan Wallen's recording contract indefinitely," the label wrote. "Republic Records fully supports Big Loud's decision and agrees such behavior will not be tolerated."
iHeartMedia — the largest radio owner in the U.S have removed Wallen's music from rotation.
buy viagra plus online https://viagra4pleasurerx.com/viagra_plus.html no prescription
Morgan has been removed from the two biggest country playlists – Spotify's "Hot Country," and Apple Music's "Today's Country".
CMT said they are "in the process of removing his appearances from all our platforms."
"We do not tolerate or condone words and actions that are in direct opposition to our core values that celebrate diversity, equity & inclusion."
Nevertheless, Morgan Wallen has been cancelled, dropped, and suspended on all platforms. It's most likely the end for this rising country star. Whereas artist could get away with erratic behavior in the past, this is no longer the case. buy viagra professional online https://viagra4pleasurerx.com/viagra_professional.html no prescription