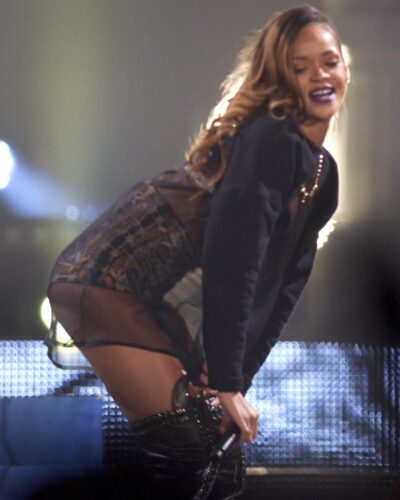 Rihanna has set off a firestorm with a tweet that called for the support of Indian farmers. We won't delve into the full specifics here, but farmers in India have been protesting against a new law that could impact the pricing of agricultural produce.
Could India ban and censor Rihanna? The nation could if Rihanna continues to interject herself in foreign affairs.
Soon after Rihanna's tweet ministers, Bollywood stars and cricketers warned Rihanna not to meddle in their affairs and that she should stay focused on peddling "hate" and "divineness" in America.
Bollywood actress Kangana Ranaut in a series of tweets slammed Rihanna's work, her music and posted photos of the pop star in a bikini, calling her a porn star and a porn singer and claimed that she had been paid for the tweet.
Home Minister Amit Shah tweeted on Wednesday night with hashtags #IndiaAgainstPropaganda and #IndiaTogether. "No propaganda can deter India's unity! No propaganda can stop India to attain new heights! Propaganda can not decide India's fate… only 'Progress' can. India stands united and together to achieve progress," he wrote.