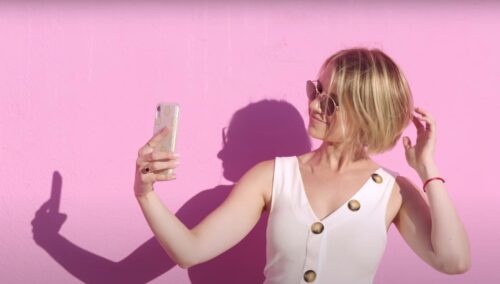 More than ever, we live in a fake famous society. People's worth is based on their social media following whether it's LIKES on Instagram or CONNECTIONS Twitter, both of which can be bought. If you have enough money you can stack the deck and make it appear that you are well loved and liked.
What is real being presented to you? They can produce videos in seconds with a computer algorithm that cater to your wants and needs
In a new HBO documentary Fake Famous follows technology journalist Nick Bilton as he turns three 20-somethings with small social media followings into Instagram influencers.
"When you look on Instagram, there are over 140 million people who have over 100,000 followers," Bilton told The Post. "How is it that the entire population of Russia can be perceived as famous? It's not possible." (NY POST)
Those shiny photos of influencers hanging at a day spa or sitting on a private jet are fake shots on a budget. Buy a fake private jet studio for $50 an hour along with 100k instagram followers and you're ready for business.
Like I said, anyone can buy fake Instagram followers, likes and comments. Bots make up a huge portion of followers for celebs including Ellen DeGeneres, Katy Perry and the Kardashians – and even political figure heads.
With the passage of time, the pursuit of fake famous online will eventually fade. Why? Because it offers nothing in return, not monetarily nor emotionally.
In fact, check out the new video for the track Famous by Nashville based singer and songwriter Liv Margaret. The video takes a look at fame and its trappings, the emptiness that can come with obtaining it.