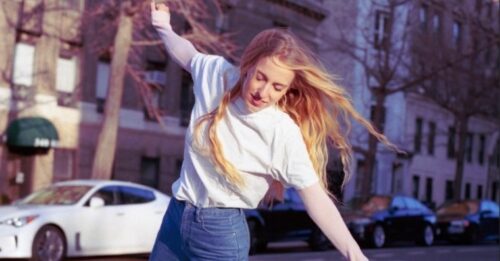 Check out the track Walk Backwards by Maude Latour. The mid tempo electro pop track is a love letter to her best friend. You'll like if you a thing for Julia Michaels
The 19-year-old indie pop artist talks to her fans on Instagram in what she calls "spill therapy" where she encourages her audience (mostly teenage girls) to be vocal and stay true to themselves. She's performed at New York venues, from a residency at Rockwood Music Hall to Mercury Lounge.
The Columbia University student has 500k Spotify monthly listeners and landed on Spotify's Indie Pop, young & free, and Teen Beats. Give it a stream on KOAR's indie invaders playlist.