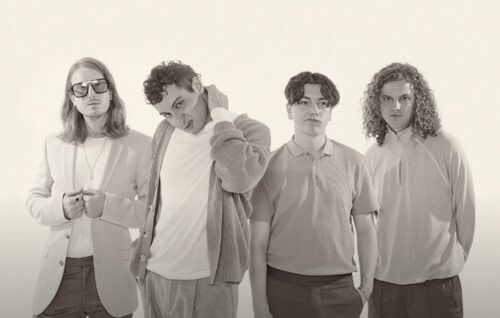 Listen to the remake Nothing Breaks Like A Heart –Mark Ronson (feat Miley Cyrus) by the Sea Girls. I'll go on the record and say I may like this version better than the original. I must say, it made me into fan on the band, of course hoping they don't add Miley's Wrecking Ball to their cover catalog.
"The first time I heard it was when we were on our tour bus driving through Belgium in the middle of the night to play a festival in Germany the next day," he said. "I couldn't stop playing it for the next 24 hours. It just sounds like a classic. The lyrics are just infectious. 'We live and die by pretty lies' tells a great story, you know?
You'll like Sea Girls if you love acts like Capitol Cities, Kings of Leon, and Walk the Moon. The quartet plans to hit the road for a UK and European tour in late 2021. Give it a stream on KOAR's Indie Invaders Playlist.