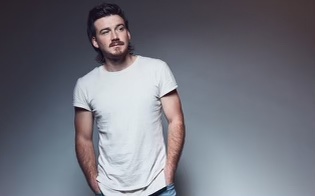 Is Morgan Wallen slowing coming back after being cancelled?
Knoxville's WMYL radio station put Morgan Wallen back in rotation. How did it happen? Well, the radio station polled its listeners and 92% wanted the rising country star back on radio.
"We were disappointed by the behavior in the video," said the station owner Ron Meredith. "But we were also uncomfortable with sitting in judgment."
Morgan Wallen's mother also spoke out agains the media mob.
"CPAC is playing Morgan Wallen, they don't hold to Cancel Culture. I stand with Morgan Wallen, who made a mistake and is paying dearly for it," Wallen's mom said. "Country Music Associations, businesses, radio stations, and agencies, stop using him as a pawn. Forgiveness and love is needed on all sides, not hate. Hate produces more hate. This isn't solving problems. Your round table discussions are not solving problems."
She went to say:
"Get out in neighborhoods and help your children and youth of all colors that are suffering," "Educate, mentor, love. Blexitfoundation.org."
Regardless of the ban, Wallen's album sales and streams have skyrocketed.