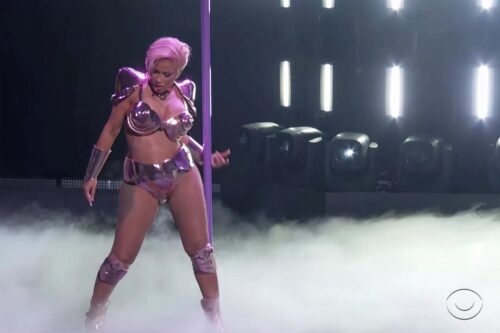 The Grammys were off to a rocky start and ended on a bad note.
Are Americans done with award shows?
Grammy Awards hit a record low, down nearly 53% compared to 2020's show.
The Weeknd boycotted the future Grammys and said "I will no longer allow my label to submit my music to the Grammys." Why? Because the Weeknd believes award show is corrupt and rigged. And then you have Megan Thee Stallion who says the Grammys aren't rigged, although she backed the Weeknd.
Nobody has any idea how the Grammys voting system works and today we live in the age of behind-the-scenes. We aren't part of the awards show, we are mere spectators, which would be fine, if it was actually good.
Wouldn't it have been better to highlight a variety of artists rather than to pile more awards on the same artists year after year? It's like watching the same movie over and over.
The Grammy awards have become a TV rerun, something you want to avoid if you're seeking high ratings.