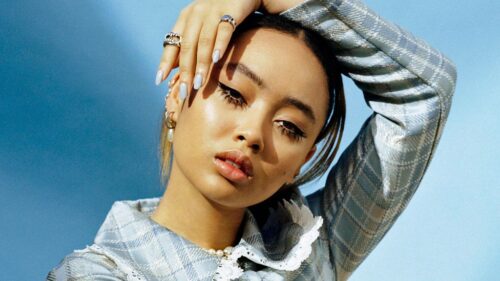 Griff won the Brit Awards Rising Star for 2021.
"In my head I'm still screaming from the phone call when I found out," said the 20-year-old pop songwriter from Hertfordshire. "It's honestly such a miracle: how on earth did we manage to win a Brit and break through during a pandemic?"
Sarah Griffiths aka Griff signed to Warner Records in 2019 and in 2020, she was nominated for Rising Star at the Ivor Novello songwriting awards.
Other nominees included rapper Pa Salieu and British Japanese pop artist Rina Sawayama.