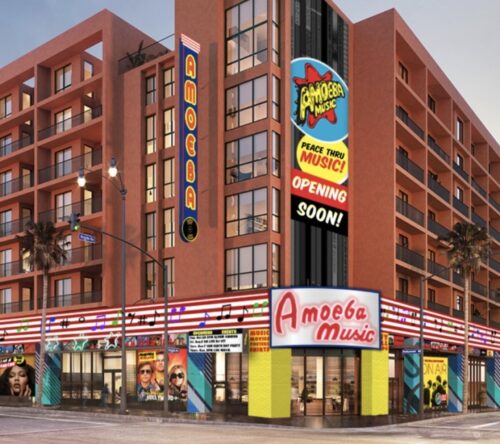 Amoeba Music will reopen at a new Hollywood Boulevard location April 1.
6200 Hollywood Blvd in the "El Centro" complex at Hollywood & Argyle
The store is attracting visitors with free opening day posters and silk-screened shirts. There's even a special line on Hollywood Blvd. for customers with 10 or more items they're looking to sell or trade.
"We're just excited to get back up on our feet, but we're going to do it slowly," Weinstein says. "We're opening a big new record store for possibly the last time ever."
Weinstein states that no live performances or artist meet-and-greet events are happening anytime soon…