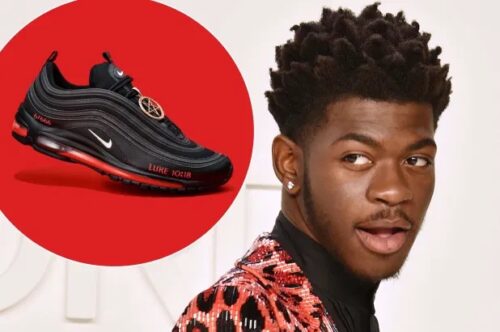 Nike has filed a lawsuit against Lil Nas X after falsely claiming the shoe company had teamed up with the rapper to release a shoe with a sole that contained human blood.
The Lil Nas X' Satan shoes immediately drew public outcry while others called for the rapper to be canceled.
The sneakers are a hybrid of Nike's Air Max 97s — that has a pentagram pendant and a scripture verse Luke 10:18, that refers to satan's fall from heaven.
MSCHF, the company behind sneaker said the shoe contained a drop of human blood inside the sole.
All 666 pairs of the modified Nikes, priced at $1,018, sold out. Nike filed the suit, yet Lil Nas X was not named as a defendant.