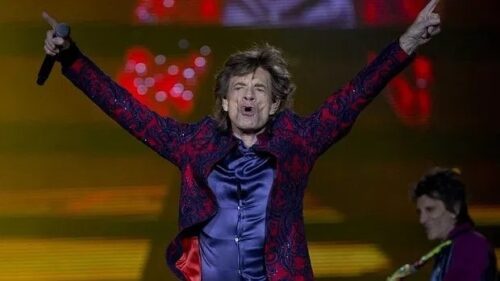 Mick Jagger has dropped a surprise track Eazy Sleazy along with a video that features David Grohl. The lyrics are about COVID, masks, and the vaccine.
Mick writes:
"I wanted to share this song that I wrote about eventually coming out of lockdown, with some much needed optimism – thank you to Dave Grohl for jumping on drums, bass and guitar, it was a lot of fun working with you on this – hope you all enjoy Eazy Sleazy !"
Some lines in the song..
THATS A PRETTY MASK
BUT NEVER TAKE A CHANCE TIK TOK STUPID DANCE
TOOK A SAMBA CLASS I LANDED ON MY ASS
SHOOTING THE VACCINE BILL GATES IS IN MY BLOODSTREAM
ITS MIND CONTROL