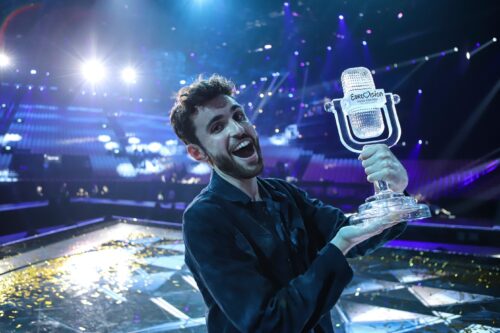 If you haven't heard of the heartbreak song Arcade by Duncan Laurence, you will by the time you read this. In fact, you most likely heard, you just aren't aware of the name of the track or the artist.
The Eurovision winning song has amassed over 300 million Spotify streams. The song landed on the US Billboard Hot 100, the first time a Eurovision song hit in the chart in 45 year.
Duncan Laurence won the Eurovision Song Contest in 2019 in Tel Aviv, Israel. His win gave the Netherlands their fifth Eurovision win. Now, the song is charting in United States, South America, Asia and Australia.
TikTok gave the song momentum when Harry Potter fans were making videos using cut scenes from the Harry Potter films.
The message of "Arcade" took off with TikTok users, particularly the lyric "All I know, all I know, Loving you is a losing game". But for Duncan, it's a winning game.