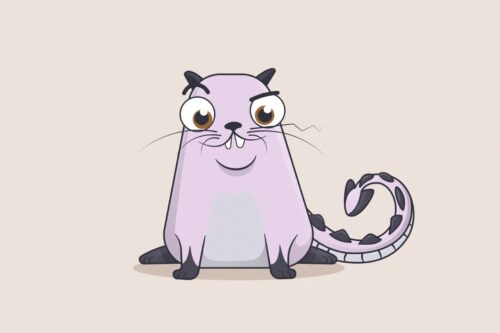 Do you want to buy the CryptoKittie? The price to purchase is $1,000.00 today. In 3 months from now, it could double. Maybe.
You heard of NFT by now, so lets talk about it for 10 seconds.
NFTs can be anything digital such as memes, drawings, music, even a tweet. You can more or less sell anything digital. The buyer can own it that comes along with a digital certificate. Jack at Twitter sold his tweet for a couple of million. Grimes made $6 million from the sale of digital artworks while 3LAU made $11.6 million from a collection of limited edition NFTs.
Artists are exploring the NFT world right now. It's a new method to sell their work.
Lewis Capaldi is selling digital cards called the Fat Sexy Collectible Card Experience. Doja Cat is selling her first collection of NFTs called Juicy Drops.
How did NFTs become the talk? In 2017, John Watkinson and Matt Hall created characters on the Ethereum blockchain. They called their project Cryptopunks which helped NFT become mainstream. Others artists quickly jumped on the wagon hoping to take advantage.
Is NFT just a hype? Maybe. The discussion around NFT is breaking the internet right now, but for the artists sake, I hope it can become revenue stream.