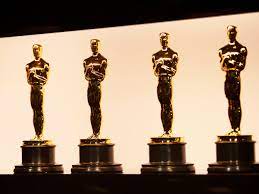 While Hollywood is still reeling in shock over the Oscars historic ratings crash, it's time to acknowledge that it's the end of the era. If video killed the radio star, then social media killed the movie star, while TV and streaming killed the movie theatre.
And the award ceremonies? Forget about it.
Brooks Barnes, a Hollywood reporter for The New York Times, said: "The Oscars forgot about its primary job — to sell Hollywood to the world, to be a big, fat commercial for the dream factory, the kind that makes financiers open their wallets and wannabe actresses get pinwheels in their eyes about the day they might be able to stand on that stage and give their acceptance speech."
How will movies survive?
"It is a tough market, even for us coming off of 'Avengers: Endgame,' to make a darker, character-driven movie says Joe Russo"
It may not be entirely decimated, but it's a wake up call.