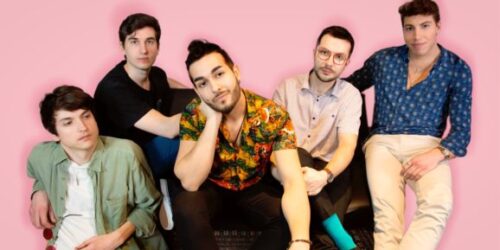 Watch out for the London-based quintet Unknown Chapters and the new single release Ink. I like it a lot. Think Vampire Weekend meets Jack Jackson.
The alternative pop-rock act self-released their debut EP "The Age of Dying Radio" in winter 2021, and will roll out a new single every month this year.
"Ink is about seeing the world through rose-coloured glasses. Skies look pink. Problems seem a little smaller. Life seems a little lighter. And nothing can sink your mood" shares the band. Give it a stream on KOAR's Indie Invaders playlist.