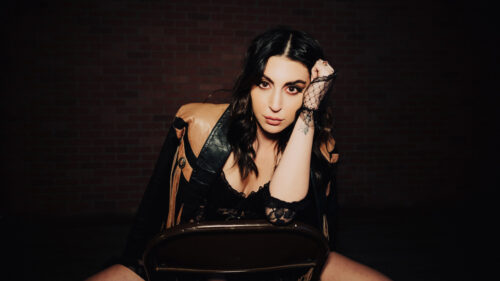 Watch out for Laces and the song Almost Happy feat. Butch Walker. You'll love if you like the sound of the 90's. Think indie electronic rock act Garbage. The track has Butch Walker on guitar that scored the radio hit in the late '90s "Freak of the Weak" with his act Marvelous 3. The song also carries the same title as K's Choice "Almost Happy".
"Almost Happy" is that destination you reach as an adult. Content, solid, and maybe some residual bitterness left over from your youth. It's simply a reflection on where you are and not where you're going. Accepting who you are is a beautiful thing, even if it's a lowkey confession of how messed up you are" shares Laces.
Jessica Vaughn aka Laces pens and produces music for Hasbro cartoons such as Jem & the Holograms, Baby Alive, Littlest Pet Shop, Equestria Girls, and secured placements on the CW, Netflix, ABC, and others, as well as films.
She's landed on Spotify's Soda, Fierce Femmes, Indie Pop, Chill Pop, and New Music Friday . Give it a stream on KOAR's indie invaders Playlist.