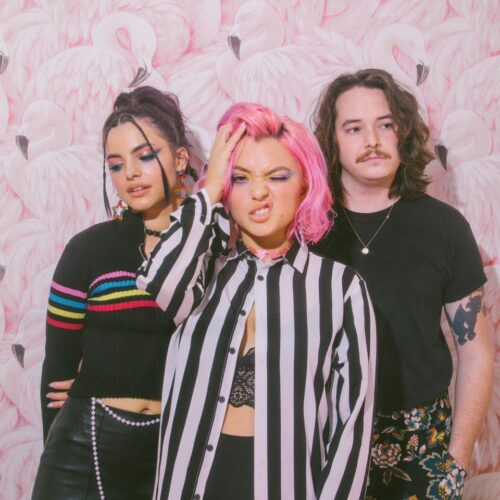 Pop trio Hey Violet released a 4 song EP. My favorite song is Breaking Up With A Friend. It's a well crafted pop song and sounds like a TikTok hit. Fans of Bebe Rexha will enjoy. The Problems EP, carries the theme of loss and loneliness.
"Going through the process of writing these songs, I always felt like a chunk of me was missing so whether it felt like I was losing my connection with myself, wondering if I ever had it, or being let down by lovers or friends, there's that general theme of incompleteness" shares Hey Violet.
They were originally signed to Capitol's 5 Seconds of Summer's Hi Or Hey imprint, whom they supported on the Rock Out with Your Socks Out and Sounds Live Feels Live tours. Stream the track on KOAR's Indie Invaders Playlist.