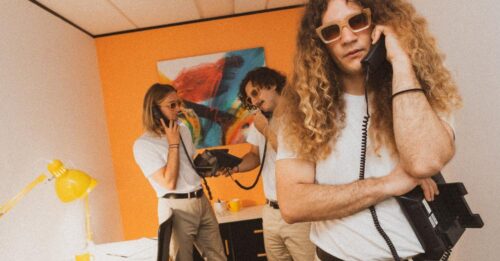 Watch out for Mesmeriser and the track All In Good Time. The band draws comparisons to The Beatles, Tame Impala and Crowded House. Think garage rock meets dream rock, maybe Oasis without the drama.
I was hearing the news that Billie Eilish had won a whole bunch of Grammy's at 19. When you hear someone do so well at such a young age, it makes you question a lot of things as 20-something anyone! Let alone a musician' said Front-man Myles Fischer about the song.
The track comes off the upcoming EP SOLD! The previous release Melancholia landed on Spotify's Fresh Finds (AU, NZ).