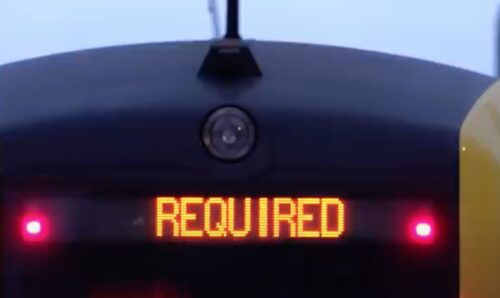 The mandate debate is heated and has become an emotional battle ground within the artist community.
Dee Snider has a message to the unvaccinated. Your chance of making me sick is an invasion of my privacy, so f**k you.
While Eric Clapton sings "This has gotta stop" (referring to mandates and lockdowns) Joe Rogan says he won't force fans to get vaxed, and offered a refund for a NYC show.
Neil Young who has a worth of $200 million called music festivals super spreader events and says "Live Nation, AEG, and the other big promoters could shut this down," "if they could just forget about making money for a while"
Chart topping Christian artist Danny Gokey went on Twitter and said "I'm not an anti vaxxer. I myself, my kids and my wife have been vaxxed. But I am ANTI-MANDATE. If you want to get the vaccine you should be able to do it."
While some artists are calling for mandates, others are not. What could go wrong with mandates? A decimated touring industry. It's been estimated that tickets would decline by 30%. Working musicians in NY or LA who refuse to get vaccinated are out of jobs.
According to artist managers, this has become nightmare. The discussion around covid and mandate measures has ripped bands apart as each member has a different opinion on public health policy. The Offspring drummer was kicked off their tour after refusing the covid vaccine.
I get calls from road crew, the ones who travel with the act on tour. They say it's a disaster. It's not just state laws, but acts coming to town also have their own rules. This particular act had designated areas for those who were vaxxed and unvaxxed. Apparently some people in the crew couldn't produce a vaccine card and were banned from entering the catering room. Instead, food was delivered to them in another room. There is also a shortage of workers which forces other crew members to work double shifts with no breaks in between.
Since covid was first detected in the USA, it's been 18 months, nearly 2 years since the madness begun, and the chaos resumes.