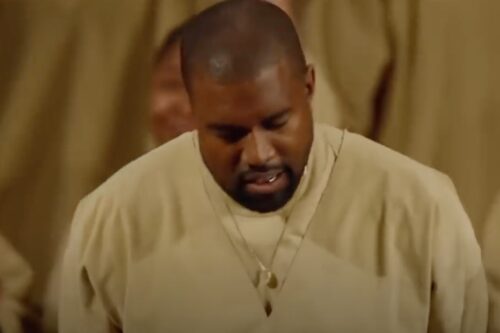 When Kayne wants attention he gets it. From hanging out with cancelled villains like Marilyn Manson and DaBaby to running for president.
Kim Kardashian, the queen of social media, thought she was the boss and in control. As crafty as the Kardashian's are, they can't drum up the attention like Kanye and con't control him. Plus, like the Kardashians, everyone is selling perfume and cosmetics.
Oh, did you hear? Kanye filed court documents to formally change his name to Ye.
Unconcerned as to the outcome, Kanye delivers show stopping antics.
Kanye made ruling class nervous last year. Don't let them fool you. They were intimidated. The political parties thought he could split a vote, and make an impact in elections. They sent the pit bulls after him. They had the media call him a lunatic suffering from psychosis.
Kim couldn't take the heat. She wanted out. Promoting eyeliner is an easier gig than supporting Kanye fighting Goliath.
And unless you're living under a rock, you know that Kanye released a new album Donda. Although it was released by Universal without his approval, it's breaking the internet. The manipulated charts and algorithms can't stop Kanye garnering 60 million streams in 24 hours. The media that turned on Kanye is calling him a genius again.
Kanye can't be cancelled.