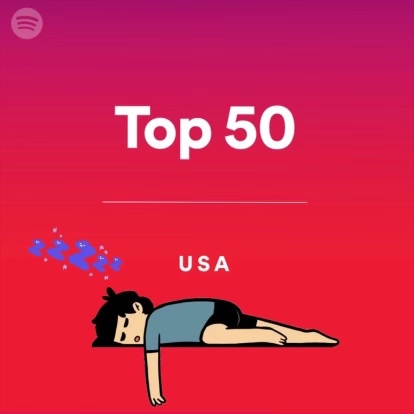 Older music makes up 70% of streams. That means new artists need to up the standard. Lift the bar.
I don't want to poo poo new artists. I can rattle off a slew of new artists that I enjoy. I'm just looking at the incredible low number that "brand new artists" make up 15% of the overall streams.
If the goal is to go Tiktok viral with a two minute banger, and get a $5 million advance from a label, then bravo!
Just note that a legitimate touring artist can generate $5 million in 5 shows.
With only a few exceptions, the Spotify top 50 is bland and boring. And most people who love music, want new music. I don't want the the best songs of the decade on repeat. Don't tell me I'm not looking hard enough, I look all day.
The Kid LAROI is great. He came out like a star and is now set for life. The End Of The World Tour sold 35,000 tickets in just 24 hours. But the rest? Meh. Social platforms gave the rise to self worship, but TikTok is social media on steroids that brainwashed musicians who now want overnight fame with a 15 second clip.
Make me believe again. Raise the stakes.