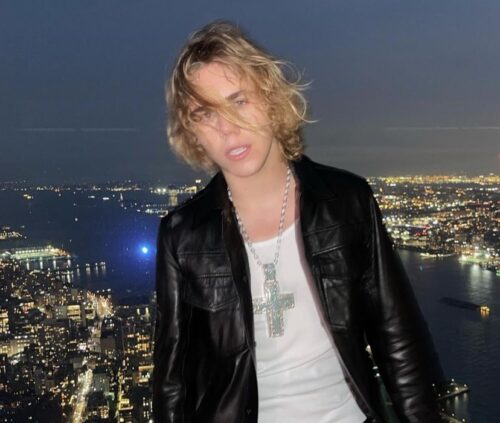 The Kid LAROI has been quietly switching management teams. The Kid was originally with Juice WRLD's label Grade A Productions. He left Grad A for Scooter Bruan when his single Without You was reaching the height of success at top 40 radio.
Reportedly, The Kid LAROI received a DM from Bieber wanting to collaborate. That's when he started working him. Ironically, The Kid had no idea how Justin heard of him.
"I actually never asked him how he found my s***. He just DM'd me one day on Instagram and was just like, 'You got the sauce', and I responded back and was like, 'Yo, what's up? I'm a big fan'. He liked my message and that was it from there.
"Two months later he DM'd me again and was like, 'Hey, what's your number? I think I have the right song for us. Let me send it to you.' He sent ['Unstable'] to me and I was like, 'This s***'s crazy', went [and] wrote the verse, sent it back, and that was that."
After a successful radio run with his single Stay featuring Bieber, The Kid left Scooter Braun to join Adam Leber who reps Lil Nas X.
Did The Kid get a DM from Lil Nas X?