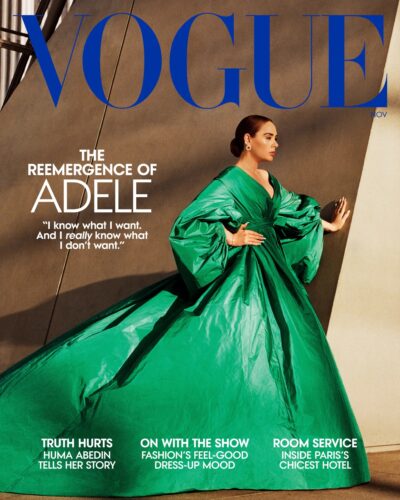 Adele is the once in a generation artist. She's a phenomena that rarely happens and most likely won't happen again.
She is also an artist with lots of luck. Remember, Adele credits Sarah Palin's appearance on SNL for her early success. She blew up during the time when Amy Winehouse died. When Winehouse left the earth, Adele filled the void. While Winehouse sang in dirty jazz clubs, Adele bears her soul in a classy cocktail lounge. Close enough.
There isn't another artist that could disappear for 5 years, go dark on socials, and come back with hundreds of thousands of fans waiting to hear her new single. Oh, and her fans? Doctors, lawyers, VP's of companies..you know, the people with a lot of money to spend.
Adele is a big money maker for the label and to assure her success, the suits won't take any chances. They've lined up the hit makers to write smashes such as Swedish geniuses Max Martin, Shellback, and Ludwig Göransson. Max Martin has more #1 hits than The Beatles.
The label is rolling out a big dollar campaign. She's on the cover of Vogue US and UK. She'll be plastered on subways, buses, and towers.
Adele's biggest asset? Her voice. She underwent surgery in to stop a vocal-cord hemorrhage.
Her second biggest asset? Writing soul bearing retro tunes. The UK singer usually drops an album, not in the best of times, but the worse of times. She went through a divorce and her father died of cancer in May. It was a year of anxiety.
Adele is an artist's artist. She possesses some strange brilliance that others would yearn for.
"I'm not having these people I don't know take my legacy, my story away from me, and decide what I can leave behind or what I can take with me." – Adele