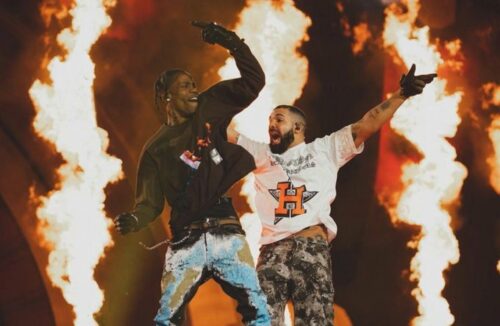 At least eight people are dead after being crushed during the Astroworld music festival in Houston on Friday. More than 300 people were treated throughout the event Friday at an on-site field hospital.
Approximately 50,000 people were at the event which was hosted by rapper Travis Scott and kicked off Friday.
Fire Chief Samuel Peña told a news "the crowd began to compress toward the front of the stage" at around 9:15 p.m. local time (10:15 p.m. ET).
"That caused some panic, and it started causing some injuries. People began to fall out, become unconscious, and it created additional panic," he said, adding that a cause of death was not yet known for the eight victims but would be determined.
"It was scary, like, genuinely," one festivalgoer, Alleighya Odom, 21, told NBC News, adding that the tightly packed crowd "was like this force on my back, this continuous force."
"I started looking around, and there's people on the ground. There's people looking at me, like, scared, eyes wild, like, 'Please help me,'" she said. "There's people behind me crying because they're being stepped on."
The rest of the festival has now been scrapped