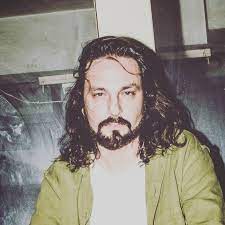 Want something unique? Try Beirut-based Laszlo Jones. Check out Save My Soul which you think is a pop tune, a really good one, and then turns down a dark path. I hear the marketeer "dude, it was so good, then all of a sudden, what happened?"
Gilles Jan Petersen aka Laszlo Jones gathered all star rock players around the latest Beyond The Door EP. The EP was mixed by Kane Churko (Ozzy Osbourne, Skillet) and recorded at the Besco Recording in Paris.
The 5 track EP "Beyond the door" features drummer Ralph Salmins (ABBA, Lady Gaga), bassist Michael Buyens (Eric Serra), pianist Michael Arrom (Steve Vai), and guitarist Alex Skolnik from metal act Testament.
He found a home on classic rock stations and garnered support from Rolling Stone Mag, Slam Mag, Orkus Mag, and Yeah. Check out the video here.