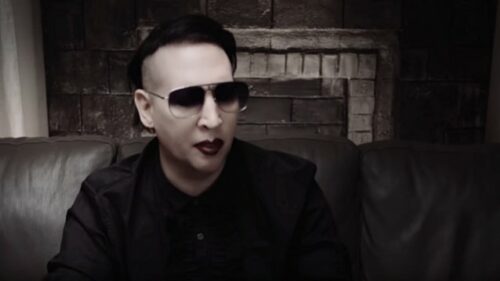 The Recording Academy CEO Harvey Mason Jr. has defended the Grammy nomination of Marilyn Manson.
Brian Warner aka Manson was accused of sexual assault and abuse by former wife which he denied. Manson was nominated for his contributions to Kanye West's "DONDA," which was nominated for Album of the Year and in Best Rap Song for West's track "Jail."
Harvey made the right move. If artist behavior is the new metric for a Grammy nomination, you'll be seeing an empty stage.
"What we will control is our stages, our shows, our events, our red carpet," Recording Academy CEO Harvey Mason Jr. says
"We won't restrict the people who can submit their material for consideration. We won't look back at people's history, we won't look at their criminal record, we won't look at anything other than the legality within our rules of, is this recording for this work eligible based on date and other criteria. If it is, they can submit for consideration," Mason told TheWrap.