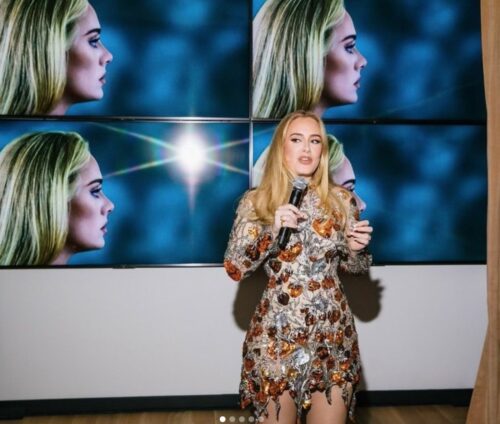 Adele had the biggest debut in 2021, but her new album sales sold significantly less than in 2015.
The new album sold 838,000 copies in its first week, most of them downloads and CD's and had the biggest first sales week in 2021.
The previous album "25" sold 3.8 million copies in its first week and went on to sell 18 million copies over 12 months. Adele spent the year on a tight schedule of TV appearances, award shows, radio visits, and a worldwide tour. If Adele were to follow the same exact blue print, it wouldn't have the same effect because these promotional runs don't penetrate like they once did. Today, you want TikTokers covering the song, hoping it goes viral, but even TikTok has peaked.
Some critics claim Adele waited too long between album cycles and that 6 years will cost you relevance. The album should had more hooks and artist features. Maybe Adele can recruit Rapper DaBaby for a new version of Easy On Me. Surely, that will drive sales. None of this matters and wouldn't change the outcome. You can't reassemble a hit, nor the year 2015.
Adele released her 4th album. Most artists don't make it past the second album. Media has changed the music industry and there's no looking back.