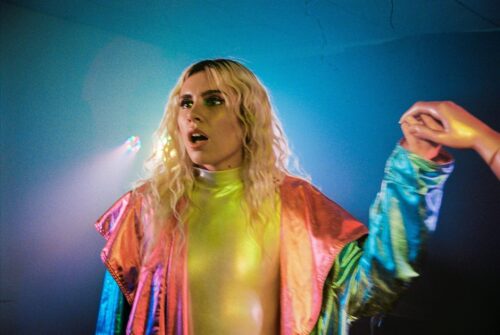 talker releases the track Don't Want You To Love Me. You'll love if you like 90's rock, and get use to it, because that's where music is drifting again. This year you'll hear less beats and more live instruments.
Los Angeles-based Celeste Tauchar who goes under the moniker talker dubs herself "indie rock with glitter all over it".
talker has released two EP's, "Horror Films" and "Wax", which received attention from Alternative Press, The A.V. Club, NPR Music, Grimy Goods, Buzzbands LA, and We Found New Music. She's performed Red Rocks, The Bowery Ballroom, and Lollapalooza.
"This is about those confusing emotions when you get involved with someone from your past. The excitement & the trying-to-talk-yourself-out-of-it" says talker.