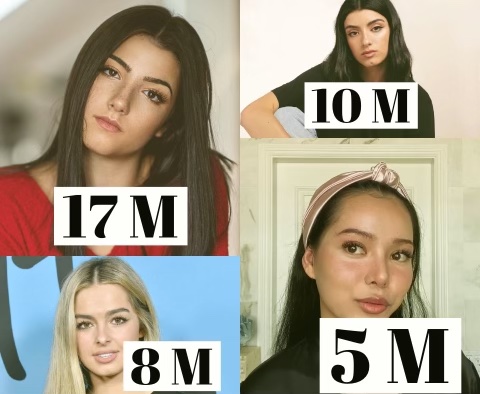 TikTokers are very much the new stars building fame and fortune.
Charli D'Amelio earned $17.5 million last year. She sells her 133 million followers clothes and tells them what products to buy. Her sister Dixie made 10 million. Both of them are building business empires. It's a like big family business.
Addison Rae made over 8 million. She had a lead role in He's All That series that ranked #1 on Netflix.
Bella Poarch made 5 million. She launched with a lip-sync video to "M to B," a song by a British rapper which became the most-viewed TikTok in 2020.
TikTok influencers have completely replaced the Hollywood star.