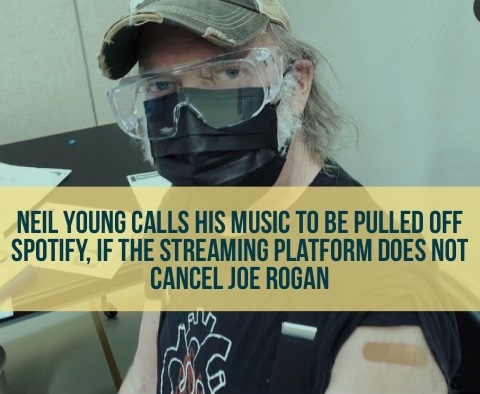 Neil Young has demanded for his songs to be pulled from Spotify because they host Joe Rogan's Experience, a popular podcast. The folk singer wants Joe Rogan banned.
Young asked his management team and record label to remove his music.
Young wrote, "Spotify is spreading fake information about vaccines – potentially causing death to those who believe the disinformation being spread by them."
Spotify can have "Joe Rogan or Young. Not both,"
"By allowing the propagation of false and societally harmful assertions, Spotify is enabling its hosted media to damage public trust in scientific research and sow doubt in the credibility of data-driven guidance offered by medical professionals," the letter stated.