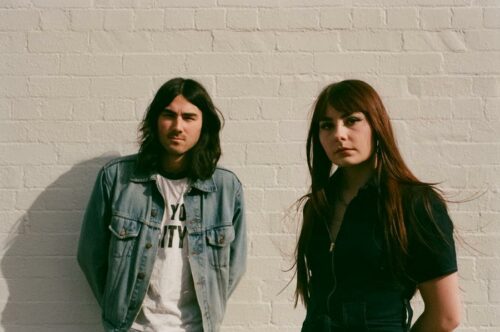 Salarymen spread the good vibes in the new track Rerun. You'll love the Sydney duo if you're fans of Beach House and Tame Impala or in the mood for a song on Spotify's Good Vibes, Indie Pop, or Chill Vibes.
Songwriter and vocalist Renee says "This song is about longing for a place you desperately need to get back to, while you're stuck somewhere else. The lyrics reflect the stress of being separated from those you love, and the sense of tension that builds up inside of you and starts to drive you a little crazy. The last two years have felt a bit like groundhog day, and that starts to eat away at your mental health after a while".
The duo has landed on Spotify Fresh Finds, Apple's New Music Daily while garnering shoutouts from NME, Wild Honey Pie, and Louder Than War. The band has a string of upcoming shows across Sydney.