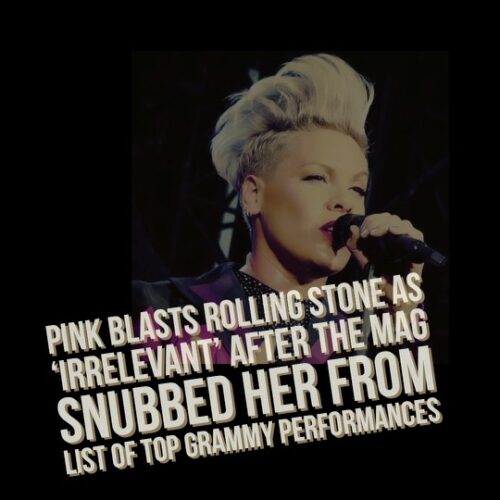 Pink has called out Rolling Stone mag for snubbing her from a list feature ranking the 25 greatest Grammys performances of all time.
The singer reacted in rage after discovering that she had been left out of the list.
Pink took to the comments to express her discontent, at first writing on Instagram: 'Bahahahaha you guys have been irrelevant since 1990.'This is the magazine that used to feature people like John Lennon and Muddy Waters. 'Hunter S Thompson wrote political pieces- they put Tina Turner on their cover. Then they sold out and all credibility went to shit when "style over substance" and "revenue over authenticity" went into play.' 'F**k rolling stone. And I've felt that way for decades- as so many of my favorite artists and my peers have.
Winner must take all!