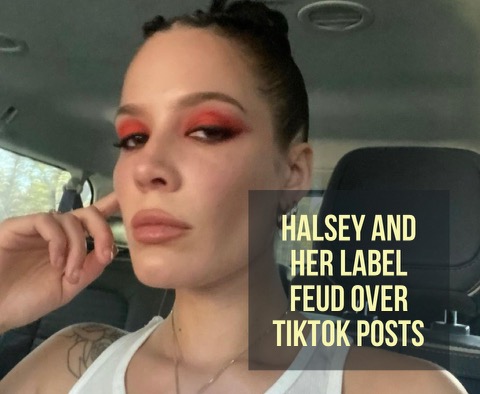 Tired of TikTok, Halsey said her label (Capitol Records) won't greenlight a release "unless they can fake a viral moment on tiktok."
"Basically I have a song that I love that I wanna release ASAP," she said. "But my record label won't let me.
There is so much fakery out in the world that several commentators accused Halsey of fabricating the whole story about TikTok in return for views and likes.
"Bruh, I wish it was," the singer wrote in response to one comment. "They just said I have to post tiktoks; they didn't specifically say 'about what' so here I am."
"It's not about making the tiktoks I already make tiktoks!" Halsey said on Twitter. "They are saying if they don't reach some imaginary goalpost of views or virality than they won't give me a release date at all. I'm not claiming to be oppressed! Just saying that all not all marketing methods are universal."
"I've been in this industry for 8 years and I've sold over 165 million records" said the singer.
Still, many question the TikTok tantrum. The Kid Laroi staged a feud with former manager Scooter Braun to his three million followers. As long as you get views, anything goes, even if it's screaming fire in a crowded theatre.