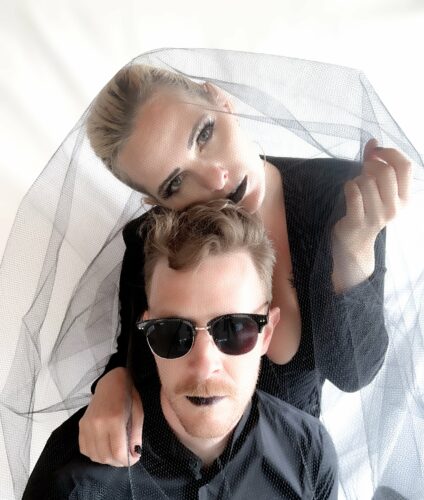 Look out for Camp Crush and the 80's influenced synth track Shadows. Think The Cure, New Order, Berlin and the National. Fronted by forever sweethearts, Chris Spicer & Jen Deale the duo makes you feel like you're at the High School prom.
The Portland duo says "For all of us, there are things that maybe we thought we had conquered in our lives, that can always creep back in, living in the shadows."
They've garnered support for music blogs such as Stage Right Secrets, OPB Music, AudioFemme, Happy Mag, Vortex Music, and Atwood Magazine.
After several released, they began collaborating with Grammy Award-winning producer Rian Lewis (Doja Cat, Gorillaz, Chromeo, Louis the Child, D.R.A.M.). Now, The duo is set to release their 4th EP Always?, in July of 2022 along with an exclusive pictorial zine that highlights their dramatic fashion in a series of lush photographs and artwork.