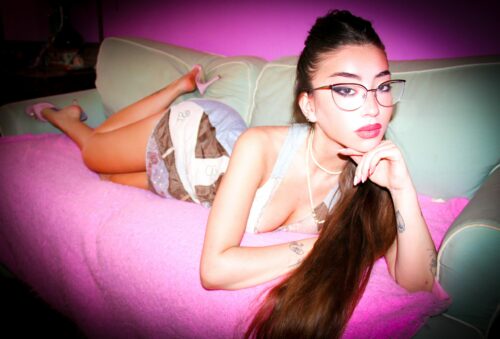 Indie-pop artist Ayla D'Lyla dropped the haunting new single "Anywhere But Here" via Snafu Records. The NYC based recording artist calls the track "A gentle, light song that captures a journey of escapism".
The new single follows the 2022 single "MONEY". Ayla D'Lyla headlined NYC's Mercury Lounge, landed features in Paper and V mag, and garnered more than 90k monthly listeners on Spotify.
Growing up with German and Palestinian roots, Ayla took a keen interest in German pop music from a young age and continues to derive inspiration from its intricacies. A classically-trained vocalist, Ayla has always had a deep admiration for legendary female vocalists such as Nancy Sinatra, Dolly Parton, and Cher. "I could watch these women for hours," she notes, pointing to their captivating beauty and sound as a catalyst for her pursuit of a career in music.