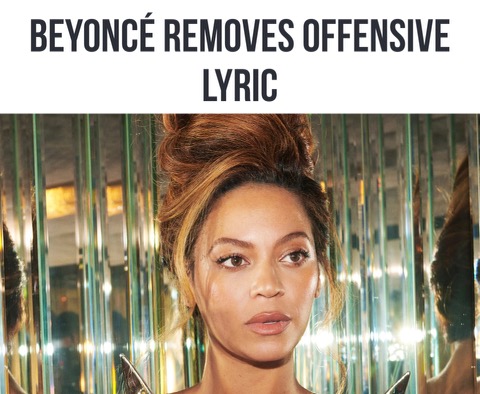 Beyoncé is removing a lyric from her new song "Heated" following criticism from disability advocates and users on social media. "Spazzin' on that ass, spazz on that ass".
The track, which appears on her seventh studio album, "Renaissance," was called out for being "ableist" for the singer's use of the word "spaz."
The term "spastic" is often used in the medical field when referring to someone with cerebral palsy, a disability that makes it difficult for someone to control their muscles.
"Beyoncé's commitment to storytelling musically and visually is unparalleled, as is her power to have the world paying attention to the narratives, struggles and nuanced lived experience of being a Black woman," the author of the article, Hannah Diviney, wrote.
"But that doesn't excuse her use of ableist language – language that gets used and ignored all too often. Language you can be sure I will never ignore, no matter who it comes from or what the circumstances are."