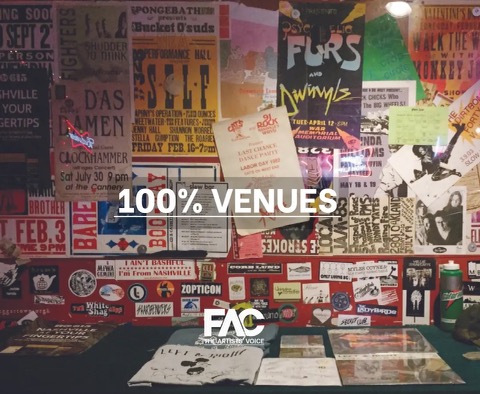 The most dangerous phrase in business: ""We've always done it this way"
Hundreds of venues have signed up not take cut of artists' merchandise sales.
The Featured Artists Coalition (FAC) gave music venues a spotlight that don't charge commission on the sale of merchandise.
Music venues that commission off of artist merchandise are deemed "outdated and unfair". While but some venues are getting on board, a number of the UK's large arenas and venue groups have refused.
Former Joy Division and New Order bassist Peter Hook, The Charlatans' Tim Burgess made headlines when his band played Nottingham's Rock City to find that the venue had waived their traditional cut of merch sales.
"An amazing thing happened last night. Rock City usually take a percentage of band merch income, just something they've always done. But they've listened to what artists are saying and as we left they returned the cash to our merch guy, saying they felt it was only fair"
Burgess told NME: "It's something that's been around for years – but when we spoke up to our manager and label, they'd just say 'That's the way it is'.
"Back in 1990 you could sell 100,000 copies of a single on vinyl, so merch was important but not half as much as it is now. Streaming means new bands don't have record sales to keep them going."
"Not all venues take commission, and it's as important to highlight the ones that don't as much the ones that do. We have to look at individual venues. We recently played at Aberdeen Music Hall, which is run as a charitable trust, so the money goes towards a fantastic resource for their city. They were happy to waive the commission for the support band, which is something to be applauded too.