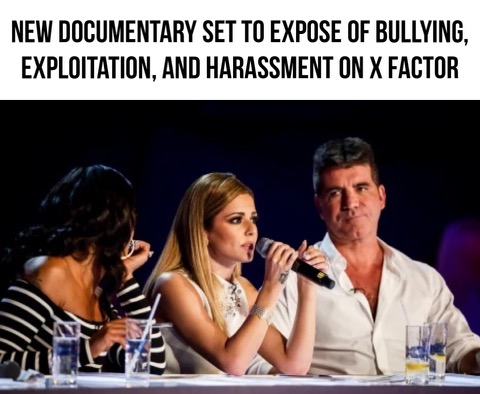 A new documentary will reveal bullying, exploitation, and harassment on ITV's X Factor. Are you really surprised?
Former contestants and Simon Cowell's aides will share stories of behind-the-scenes toxicity on the singing competition show.
'There are some out there who believe they were mistreated by the X Factor machine,' said in insider.
'They are now going to get their chance to have a say. But what is more worrying for Cowell and ITV is that there are some of his former lieutenants who are ready to break their silence on what went on.'
Last April, Katie Waissel claimed that she was sexually assaulted by one of the team on X Factor. She said the assault happened in a luxury hotel in the US, when she met the man to talk about recording work.