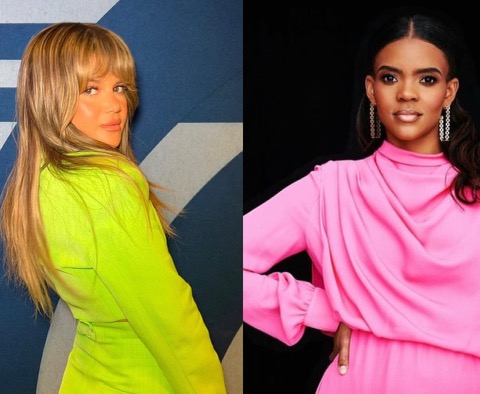 Brittany Aldean, wife of country music star Jason Aldean set off a firestorm when she tweeted:
"I'd really like to thank my parents for not changing my gender when I went through my tomboy phase. I love this girly life,"
Jason replied to his wife's tweet with a laughing emoji in the comments and replied, "Lmao!! Im glad they didn't too, cause you and I wouldn't have worked out."
Brittany further clarified her thoughts on Insta stories.
"Advocating for the genital mutilation of children under the disguise of love and calling it 'gender affirming care' is one of the worst evils. I will always support my children and do what I can to protect their innocence," she wrote. "The other day Memphis wanted to be a dinosaur and tomorrow Navy will want to be a cat. They're children. Some parents want to be accepted by society so badly that they're willing to make life-altering decisions for their children who aren't old enough to fully comprehend the consequences of those actions. Love is protecting your child until they are mature enough as an adult to make their own life decisions. Thankful my parents allowed me to go through my tom boy phase without changing my gender."
But not everybody was on board, as she faced backslash from The Voice Contestant Cassadee Pope and Meet Me In The Middle singer Maren Morris.
"You'd think celebs with beauty brands would see the positives in including LGBTQ+ people in their messaging. But instead here we are, hearing someone compare their 'tomboy phase' to someone wanting to transition. Real nice," Cassadee Pope replied on Twitter Friday in response to Brittany's posts.
Singer songwriter Maren Morris jumped in and called Brittany and insurrection Barbie.
Maren Morris replied to Pope's tweet in agreement, writing, "It's so easy to, like, not be a scumbag human? Sell your clip-ins and zip it, Insurrection Barbie."
Talk show host Candace Owens defended Brittany Aldean and innterjected herself into the firestorm with "It's easier to not castrate your children. But I guess whatever helps sell bad records."