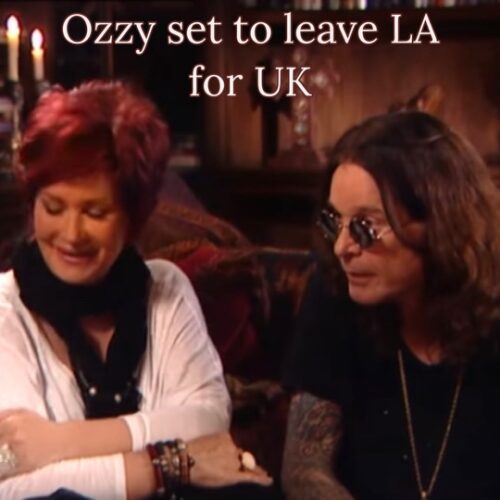 Ozzy will move back to the UK along with his wife Sharon citing he doesn't want to die in America.
Sharon says, "It's just time. America has changed so drastically. It isn't the United States of America at all. Nothing's united about it. It's a very weird place to live right now."
Ozzy said:
"Everything's f**king ridiculous there. I'm fed up with people getting killed every day," the 73-year-old continued. "God knows how many people have been shot in school shootings. And there was that mass shooting in Vegas at that concert… It's f**king crazy."
Ozzy added, "And I don't want to die in America. I don't want to be buried in f**king Forest Lawn," referencing the California cemetery favoured by celebrities.
Sharon and Ozzy are scheduled to move back to their home country in February 2023.