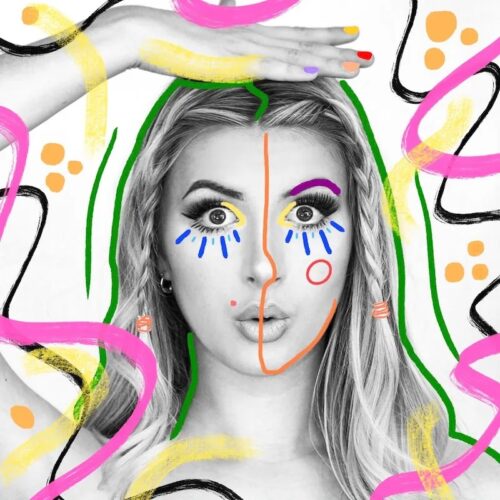 Skylar Lee drops the 80's inspired disco track Modern Art. You'll love if you want something upbeat ala Dua Lipa and Maisie Peters. Skylar landed a feature in Rolling Stone Mag and gained support from Nashville's 96.7FM, Underground Music Collective, as well as ASCAP's Writers Showcase with Big Yellow Dog Publishing.
Tell me about how your new song came about?
I actually wrote this song with two songwriting friends of mine, Hannah Diones and Kassidy Knight — they're absolutely some of my favorite people in the world. When we went into the session, I think I was going on a funny rant about some person I knew, and we ended up looking up photos of hipster-looking guys on Google! We were dying of laughter and said that those people would be the kind of people would walk into the Louvre museum and criticize the whole thing, only to buy a piece of cheap looking 'modern art'…and the rest is history!
The song is very disco 80's, now that we moved back to the 90's, are you going to stay in the 80's?
That's a great question! I've always been an old soul, and my musical tastes have always been influenced by the 70s and 80s — Tears for Fears, Elton John, Madonna, Fleetwood Mac to name a few! For now, that's definitely where my heart is, but who knows, maybe my style will change over time!
Modern art is a great female empowerment anthem, have you written your best song yet?
First of all, thank you so much! I like to think that hopefully with every song, my sound and style matures as I put out new material. I will say that this one is by far the release I'm most excited about, and I hope people love it as much as I do.
6 days ago