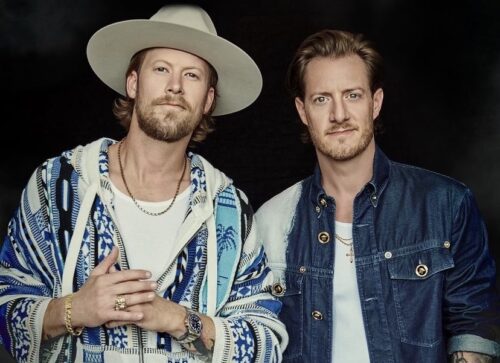 Country duo Florida Georgia Line wrapped up their last show as a duo at the Minnesota State Fair on Thursday on August 31st.
What drove the long standing duo apart? Possibly politics, and if was something else, politics still played a likely role.
Rumors have followed Florida Georgia Line since 2020 after the duo had a disagreement.
Hubbard had been an outspoken critic of Trump, and his wife, Hayley, posted her support of VP Kamala Harris, while Kelley hinted supported the outgoing president. Hubbard and his wife unfollowed Kelley on Instagram. Hubbard confirmed that he didn't want to see Kelley's posts about Trump.
"I unfollowed BK for a few days while we were in the middle of this election and everything going on," Hubbard said in 2020. "And I even called him and told him, I said, 'Hey buddy, I love you. And I love you a lot more in real life than on your Stories right now. That's why I'm unfollowing you. Nothing personal. I still love you. You're still my brother.'"
Hubbard did say Kelley wanted to go solo, and there is "no bad blood between the two of them." Hubbard said they "might revisit getting the duo back together 10 to 15 years down the line." He said they would not reunite before then, "even if they were offered $1 million to play a wedding."