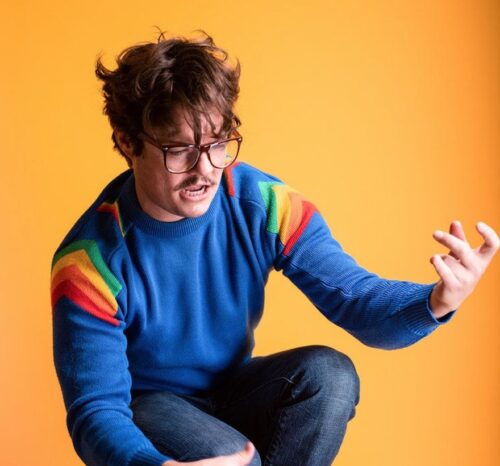 Boo Riley dropped the impressive new single Ghost along with a video. If you love the 70's, 80's and disco, you'll love.
We had a quick Q&A with the Cali based indie artist.
Who are you artist influences?
Steely Dan is my favorite band. I love how they craft songs that are complex yet accessible. I try to do the same with my own writing.
How did the song come about?
I wrote this song from my own ideas of Jesus as he nears death. Something more Last Temptation Of Christ meets Joan Osborne's, One Of Us, than the commonly held story. As a child, Christianity was forced upon me. I don't think I actually ever believed any of it, but was so scared by the ideas of burning in hell and letting my parents down that I just went along with it. The song was an attempt to process, and to create a version that rang truer to me.
After watching the video, I need to ask about your dance moves
I am also a Broadway actor/singer/dancer. Musical theater was my first passion. I actually have a B.F.A. in Musical Theater from The Boston Conservatory. My girlfriend, Claire Camp, choreographed the video. I wanted to incorporate roller blading because it was an integral part of my childhood. I'm from Palos Verdes Estates, just south of Los Angeles, and I spent countless hours blading along the beach and playing roller hockey in youth leagues and high school.
And you didn't fall once roller skating?
Roller blading is almost like walking for me! I've been doing it for so long that it's second nature.