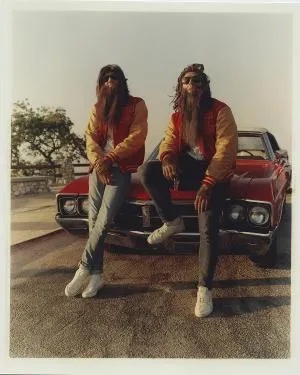 Emarosa released the 80's influenced track Stay. along with a fun video.
The new album produced by Courtney Ballard range from life and its imperfections to love to innermost struggles.
"Stay really turned into a 'become what you hate' story. That feeling of knowing something is bad for you and you're on the fence but something pushes you over. 'It's such a dangerous hunger I can't help,' something about that to me screams love/hate and passion. You're being hunted, she turns you, and you become the hunter. It's a very vampire/werewolf metaphor. This would have been great if Twilight was in the 80s." – Bradley Scott
"Every album we outdo ourselves. Sting is no exception. No reservations, no holds barred, this record is unapologetic & defiantly confident."
The band moved away from the hard rock scene and had a good run in the alternative world with the breakthrough album "Peach Club" in 2019, which claimed a top spot on the U.S. Billboard charts with a sold out US tour.