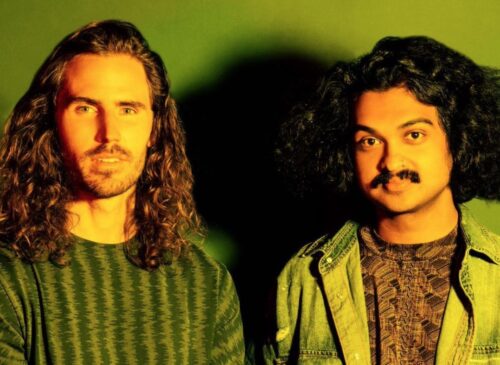 Hear Hear dropped the impressive track Think I'm Doing Better. The track could easily find a home Spotify's Editorial Indie Playlists. Fans of dream pop and indie pop will love.
The Brooklyn duo is influenced by Todd Rundgren, Blood Orange, Bloc Party, and Prince.
After a chance meeting in Washington Square Park, multi-instrumentalists and producers Ajay Raghuraman and Matt Bray quickly connected over a mutual love of Thai food an an appreciation for esoteric bands. Their omnivorous and eclectic style incorporates the rhythms and melodies of classical Indian music, the textural expansiveness of 70s rock, classic folk warmth, genre-bending pop, sampling and experimental electronics, and the raw lyricism of the 2000s indie they grew up on.